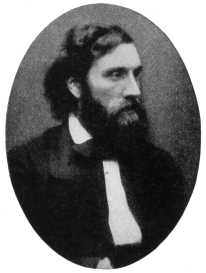 Adult Fiction
(My complete GMD bio/commentary is here).
Bibliography
About half of George MacDonald's adult fiction was written in English, the other half in Scotch. Most would probably agree that his Scottish novels were the better of the two (excluding his fantasy works which were all in English), although certainly more difficult to read for those uninitiated in the dialect. Robert Falconer, Alec Forbes, and Sir Gibbie are probably the most loved and most read, the latter being a beautiful tale about a mute boy with an alcoholic father that probably appeals equally well to both adults and children. Of the English novels, Annals of a Quiet Neighbourhood, Thomas Wingfold, Wilfrid Cumbermede, and The Portent were certainly among the best. The latter has such a ghostliness about it that some people may feel it safe to regard this tale as a fantasy along side of Phantastes and Lilith.
The Portent is an odd tale in many ways even for MacDonald. There was a large measure of didactics in nearly all of his work, but this is one story that has it's moralism subdued, yet not restrained. There's no preaching here, rather, he allows the actions of the characters to suggest behaviors on their own with very little help from the narrative. He uses the power of romantic love to initiate those behaviors in a great and particular way in this story. It's an account of soul mates longing to be near one another over long and difficult years of parting, yet even when they are near, they often cannot be together as they wish, one showing signs of insanity, the other, though seemingly quite normal to most people, having the power of second sight in the form of powerful auditions that come at strange times. There are hints of reincarnation in the narrative also, and yet, although we're led to believe this in some measure, there is another voice intimating that this isn't necessarily the correct way to interpret the situation. Throw in an elderly nursemaid who has visions that are best described as remote viewing (being able to see events in other places from her home) but in the sense of a gifted saint rather than a sorcerer, and you have the makings of one of the finest love stories of the spine tingling variety ever told. If any of MacDonald's tales would translate into a good film, The Portent would undoubtedly be it.
His two most important works are of course Phantastes and Lilith. MacDonald's fantasy stories were nearly always centered around the world of sleep and dreams. Many of MacDonald's closest associates were involved in Spiritualism. While we have very little evidence to indicate that George MacDonald ever participated in their activities, we do have ample reason to believe that he held those states of consciousness (whether they can be said to take place in the body or out) to be every bit as spiritual in nature as his friends did. The world of sleep was not in his view some self-inspired psychological romp as so many would-be MacDonald scholars might have us to believe. These dream worlds were very real to the man, as real as any world, and while they may serve a purpose of inspiring us to better behaviors, he in no way attributed these worlds to our imaginations, but rather, to God's imagination, although working in conjunction with our own free will and base desires. Any so-called subconscious was a product of the Divine at work in our minds. There are two complete chapters devoted to each of these fine novels in the full biography section of this website.